About us
Laxmi Guesthouse b&b Genoa
Rajam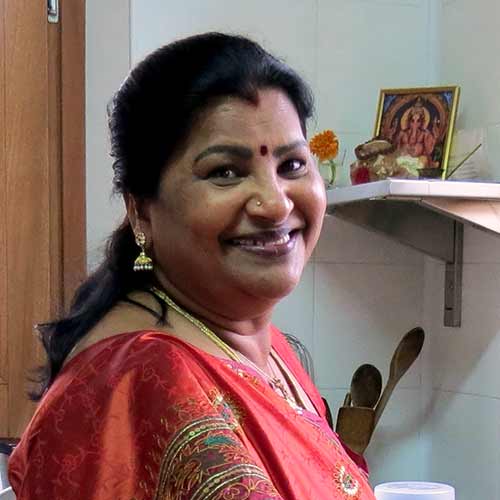 I was born and raised in Sri Lanka, coming from a family of Indian descent; at the age of twenty-nine, I moved to Genoa with my husband and my three children.
In Italy, I have helped my husband through the years in running the Joytinat School, where the wisdom of our countries, India and Sri Lanka, is preserved. From Indian cookery, to Ayurvedic massage, from Yoga, to Ayurvedic beauty treatments.
The Joytinat School made it possible for me to practice my own traditions in Italy, learning them anew through the Westerners'eyes; indeed, during these years, I have discovered how important it is to share what you know and to enter into a dialogue with other cultures – and how difficult!
After many years of dedication to my family and to the Joytinat School with my husband, and after having the pleasure of being one of the chefs on the panel of judges of Masterchef Italy, I have decided to create a project which I could run making use of my favourite arts: cookery and hospitality.
All the experiences gathered in these years led me to the opening of a sea harbour in my home, with Laxmi Guesthouse: a meeting place for Oriental spices and Genoa's sea scent.